Compare Major Couriers,
Find the Best parcel
delivery prices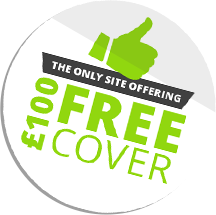 You are here:

Home
Australasia

Send a Parcel to Australia & New Zealand
Australia and New Zealand are two of our busiest destinations and arguably our two furthest. A mere 15,000 miles away, we see various types of parcels shipped to this part of the world, with various British citizens immigrating for the long haul. What's more, we see busy winter's as the continents summer comes into play, as many backpackers and travellers explore this wonderful part of the world.
Various services are available for parcel delivery to this continent, including air services from DHL and APC, which aim to have delivery completed in under 4 days. Our prices start from £33.91, and we'll send your parcel to Australia or postage to New Zealand no matter how big or awkward. Just make sure your parcel(s) are under 500kg and we'll get them in the air in no time!

Customs & Duty When Sending To Australia & New Zealand
Australia and New Zealand have some of the toughest and most scrutinised customs laws in the world, so the last thing you want is a delay or problem when it finally reaches 15,000 miles away.
We suggest you first check our restricted and prohibited items list and further check with the local custom authorities of Australia and New Zealand separately, depending on where you sending your parcel.

Help and Advice When Shipping to Australia & New Zealand
Will I have to pay tax on my parcel to Australia & New Zealand?
The recipient may have to pay tax.
Can I track my parcel the whole way?
Yes, make sure you have your invoice number ready and use our tracking tool.
How many services deliver to these countries?
We currently operate 5 services from super couriers like DHL and APC.