Packaging Advice
When sending a parcel with Worldwide Parcel Services, it is essential that your items are properly packaged otherwise your items could be damaged, delayed or lost. Claims for damage will be refused if the packaging is inadequate. We have created the following list to help you when you are packing your parcel.
All shipments must be boxed. Use a strong cardboard box suitable for the weight of the item you are sending.
When packing items into a box please wrap the items individually in bubble-wrap.
Fill any extra space in the box with polystyrene peanuts or more bubble-wrap (crumpled newspaper as a last resort!) so that the items cannot move within the box.
Ensure that you use strong tape (40-50mm wide tape) for sealing the package. Too much is better than too little!
Print off your unique parcel label that we have sent to you after booking with Worldwide Parcel Services
Ensure that the label is securely attached to the parcel.
Please apply a "Fragile" sticker or write this on the package if appropriate.
All items must be packaged in a cardboard box, including suitcases (unless of the rigid design), musical instruments in hard cases, etc.,.
Shrink Wrap, bin liners, bubble wrap are not acceptable as outside packaging (except on pallets) and the driver may refuse to collect the item or it could be returned to you if collected.
DO NOT WRAP IN CHRISTMAS WRAPPING PAPER
Pallets can be shrink wrapped.
Any parcel 70 kilos or under should NOT be palletised. Contact us if you wish to do this as additional charges may apply.
Packages over 70 kilos MUST be palletised.
When measuring your parcels you must go to the extreme of each dimension including the bulging that occurs when boxes are tightly packed.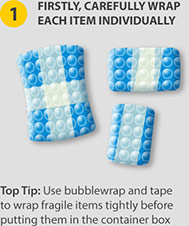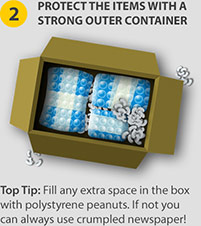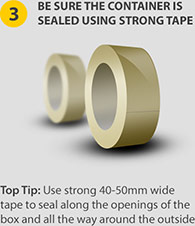 You can find out more about packaging advice for specific items such as car parts and computer parts in our FAQ section. We would like to remind all customers that we offer free parcel insurance valued up to £100 as standard with our parcel delivery (subject to terms and conditions). Additional cover is also available if required however there will be an additional fee for this service. Check our "restricted and Prohibited items list before taking out additional cover.
Packing and Collection Advice
It's always important to make sure that your goods, wherever you are sending in the world, are packed adequately. Most problems that occur in transit is due to items which are poorly packed. The onus is on you to ensure that you correctly pack your item. It is not down to the parcel courier.
Here are some general tips of packaging from Worldwide Parcel Services:
Your box should be strong enough to hold its contents.
Wherever possible try to keep parcels under 30 kilos in weight.
Fragile items should be individually wrapped so that they are not in direct contact with other items in the box.
You should use bubble-wrap or polystyrene chippings to fill out the container so that the items do not touch the sides of the box and cannot move within the box.
Parcels must not be strapped together.
Items may travel along conveyor belts or go down chutes as part of the automatic transit process.
With especially fragile items, it is best to make this obvious; write "Fragile" or "Glass" etc, or use a 'fragile' sticker. This should not be a substitute for good packaging.
Now your parcel is packed and ready, follow this checklist before sending:
Once you have booked online with Worldwide Parcel Services, make sure that you are at the collection address on the day the courier is due to arrive.
Attach the shipping label securely to your parcel.
Place customs paperwork (if required) in an envelope and securely attach to your parcel (always keep an extra copy for yourself).
Only use our labels, do not use any labels or complete any form brought in by the driver.
Keep the emails we sent you until after your parcel has been safely delivered, as these will be useful for tracking your parcel.
Should your collection fail for any reason please notify our Bookings Team by email at

[email protected]

to request a re-booking.
Compare Major Couriers,
Find the Best parcel
delivery prices