Compare Major Couriers,
Find the Best parcel
delivery prices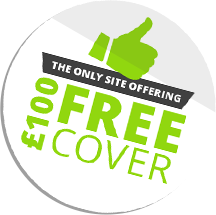 FAQs
If you are not entirely certain about any aspect of Worldwide Parcel Service delivery options, please do contact us. Before you here are our most frequently asked questions and this should help answer some of your queries.
How do I pay for your parcel services?
At checkout you can pay by debit/credit card or PayPal. If you are unable to pay by any of these methods, you can contact us, and we supply our bank details for you to pay us by bank transfer.
Is your parcel service door to door?
Yes, our services are door to door, but we also offer a parcel drop-off service, giving you the convenience of not having to wait in for the courier driver to collect.
Do you offer cover for high value items in the event of loss or damage?
Yes, up to £2000 per shipment at an extra cost, subject to terms and conditions. Please check our prohibited and restricted items list before taking out cover on your parcel. In the case of a consignment the £2000 cover will be divided equally between the number of parcels in the consignment.
What is "volumetric" weight?
Couriers charge the greater of the actual or volumetric weight. Our site automatically calculates this when you obtain a quote from our site, so it is essential that you provide accurate weights and sizes. For more details on volumetric weight please refer to our "Help" section.
Are the parcel delivery times guaranteed?
Delivery times are a rough guide and are not guaranteed, but the delivery success is around 95% within the times specified. Transit times do not include the day of collection, weekends or bank holidays and are subject to customs clearance.
What labels are required for my parcel?
When you book you must ensure that you only attach the labels emailed to you from us. Do not use any paperwork supplied by the driver under any circumstances. Doing so will result in substantial extra charges for which you are liable.
Do I need a commercial/pro-forma invoice for my parcel?
All shipments outside the UK require commercial or pro-forma invoices regardless as to whether the shipment is for business or private/personal purposes. Many countries use the paperless commercial invoices system. We make and send these electronically when you book when applicable. For countries not using the paperless system you will be asked to print the commercial invoice.
Who pays the customs charges for my parcel?
Where due, customs charges are usually paid by the recipient. If the item is delivered without the recipient paying and the charge is billed to us, you will be liable for the charges.
Do you do home collections?
Of course! All of our couriers can pick up from your house and deliver to the front door of the required address.
Does my item have to be packaged?
Yes. All parcels must be packaged, preferably in a strong cardboard box, with adequate padding to avoid movement of the item within the parcel. Parcels must not be wrapped in plastic.
Can I send a 50kg parcel?
Yes you can! We can offer very competitive rates to almost anywhere with prices from a range of different couriers.
We will allow for anything up to 500kg to be booked using our quick quote section (300 kilos maximum for air services) and if you have anything heavier, all you have to do is email us at [email protected] with your dimensions and weight and we should still be able to get you a competitive quote.
Can I send batteries by courier?
We do not allow the shipment of any kind of batteries, big, medium, or small on their own. This means that car batteries, personal batteries, sat nav, barcode scanners, camera batteries, etc aren't allowed. Lithium-ion batteries are generally OK when sent in the device, for example when sending a phone battery, it is OK when in the phone.
Can I send a passport or related documents via courier?
Due to the risk involved with transporting personal information, i.e. identity fraud, we cannot accept them.
We will however happily courier documentation associated with passports, but NOT the passport or any cash or cheque that may accompany the application.
Can I send jewellery via courier?
Only costume jewellery where the individual items value does not exceed £10.00. All other jewellery is prohibited.
Can I send liquids via courier?
You can send liquids if they are not hazardous, but we will NOT cover them if they are lost or damaged. We will not send alcohol at all.
Can I send alloy wheels via courier?
Yes you can, you just must make sure that all your dimensions and weights are correct after they have been packaged up with the visible face of the wheel very well protected.
Can I send Christmas crackers via courier?
Sorry, you cannot send Christmas crackers.
Can I use WPS to return my online shopping?
Of course you can, but check that the company you are returning it to doesn't offer their own service.
Can I send DIY equipment and power tools?
Yes you can, and you can also cover them for loss or damage. Please be aware that blades of any kind are prohibited so check our prohibited and restricted item list to make sure what you are trying to send is OK. If you have any questions don't hesitate to ask.
Can I send computer parts and electronics?
Yes. At the moment, there are no restrictions on the restricted/prohibited items list that would cause us not to ship them however we will only cover them up to £500. Purchase receipts would be needed for any claim.
There may be a few more restrictions on laptops and notebooks so make sure you check before you send.
You can send mobile phones; however cover is limited to £100, and the SIM card must be removed.