Compare Major Couriers,
Find the Best parcel
delivery prices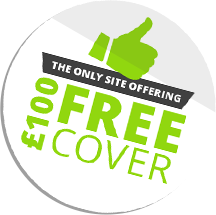 You are here:

Home
How to Send a Large Parcel
How to Send a Large Parcel
Whatever the reason might be as to why you need to send a large parcel, you will need to make sure that you know how to do it right. There is actually much more involved in this process than a lot of people seem to realise, and that is why many people fail to get it right first time. But as long as you have done your research beforehand and you know what to expect, you should be able to make much more of a success of it. In this post, we are going to look at how you can send a large parcel without fuss, quickly and easily - and inexpensively.
Measure & Weigh Your Parcel
Before you actually send your parcel off, you first need to measure and weigh it. This is important because different sized and weighted parcels are going to cost you differing amounts through most couriers. As such, it is good to be forewarned about the cost - besides, you will probably have to inform the courier of this information anyway.
Use A Courier Comparison Service
Chances are, you are going to want to keep the cost of sending your large parcel as low as possible. There is one important step along the way that you need to pay particular attention to, therefore: using a courier comparison service to find the cheapest option. With this method, you will be able to ensure that you find a trusted courier and one which is not going to cost you too much, thereby saving your pennies.
Arrange Pickup
Different couriers have different rules surrounding pickup, but generally it is possible to have the item collected from you personally at your home or place of business, and taken off straight to be delivered wherever it's going. You will need to arrange a time and date that suits you, but generally you will find that most couriers are pretty flexible, so you should be able to find some time that works. Sometimes, you can drop off your package at a local store or distribution centre, if you prefer.
Package The Parcel Appropriately
There are many reasons you need to make sure that you have packaged your parcel as well as possible. For one, you need to make sure it remains safe and secure throughout its journey, which means that you need to have the right cushioning in place inside the package, and a strong box too. It's also going to make it easier for the courier to carry too - and it's an opportunity to give directions, such as if an item is especially fragile.
Track Your Package
All good couriers these days allow you to track your package. That's great, for it means that you can effectively make sure that you know exactly what is going on, and you can be certain of when your package is going to arrive. Whether you have a relative waiting for their present, or your customers are expecting a product to arrive, this is going to be very helpful.
Prices for sending a 50kg parcel to
loading...