Compare Major Couriers,
Find the Best parcel
delivery prices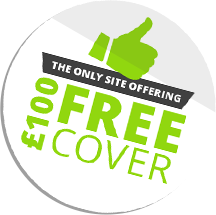 You are here:

Home
South America

Parcel to Central & South America
With Worldwide Parcel Services, you can enjoy a low cost, efficient service on your parcel delivery to Central & South America. Busy with tourism and business ventures, we send hundreds of parcels to this part of the world of a weekly basis covering countries from Mexico to Peru to Brazil.
We match our unbeatable prices with excellent delivery times. For example, a parcel to Mexico will take just 2 - 5 days, and heading further south, a parcel to Argentina will take on average just 3 - 6 days.
You'll have peace of mind knowing we use only the best courier services for our delivery to Central & South America. Air services are in place from DHL and APC, two of the world leaders in international parcel delivery.
We also offer a 30kg parcel courier service to South America, as well as the ability to send parcels all the way up to 500kg in weight through our large parcel delivery service.

Customs & Duty When Sending to Central & South America
Central and Southern American countries have their own separate import control procedures and laws, so to avoid any issues or struggles, Worldwide Parcel Services strongly advises you to check all restrictions & prohibitions with local custom authorities before sending your parcel.
Like all countries and continents, every parcel that is sent will be subject to clearance and the chance of individual scrutiny on behalf of the customs. Please make sure your parcel is packaged correctly and applies to our restricted and prohibited items list.

Help and Advice when Shipping to Central & South America
How much money can I send to Mexico?
Up to $10,000 USD can be sent to Mexican citizens from the UK.
Can I send food to Brazil?
They have their own specific requirements on food, as well as ours, so seek local customs for advice
How long does it take to send a parcel to Mexico?
Roughly between 2 - 5 days depending on your chosen service.