Compare Major Couriers,
Find the Best parcel
delivery prices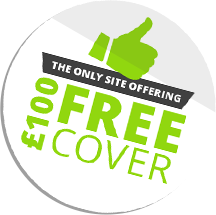 You are here:

Home
Asia

Parcel to Asia
If cheap parcel delivery to Asia is required, then Worldwide Parcel Services can offer an astute range of services from the world's top courier services like DHL and APC.
We send parcels via air to some of the world's most popular destinations like China, Hong Kong and India. What's more, as Asia grows as one of the powerhouse continents of the world, our services stay low cost and reliable.
Sending a parcel to Asia and China has never been easier with Worldwide Parcel Services. In just 2 – 4 days, your parcel will be sent to any city or town in China, making us one of the quickest low cost services direct from the UK.

Customs & Duty When Sending to Asia
Asia and China have some of the strictest customs and import laws in the world. Each country will have their own import control procedures and laws, so we advise you check with the local custom authorities firstly.
China has restrictions in place which include the restriction of allowing anything marked with "Made in China" or "Republic of China" into the country.
As well, sending Baby Milk has become a big scandal in the country, please see our article regarding restrictions when sending the product.
Things that aren't on our prohibited items list for sending a parcel to China include US beef products and anything which is made by a prisoner. For all restrictions please see the Chinese customs government website.

Help and Advice when Shipping to Asia
Can I send baby milk to China?
Up to 4 kilos max per shipment
What is the cheapest service to Asia?
The WPS Air Service.
Can I import from Asia?
Yes, you can import direct to the UK from Asia.