Compare Major Couriers,
Find the Best parcel
delivery prices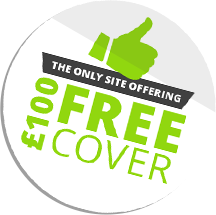 You are here:

Home
Africa

Parcel to Africa
Fast and cheap parcel delivery is available on your parcel to Africa. We send thousands of parcels to all corners of the continent, with South Africa being one of our most popular destinations all year round.
With years of experience and built up trust with world leading couriers like DHL and APC, you'll have peace of mind that Worldwide Parcel Services are the complete service for parcel delivery to Africa today.
Some examples of our speed include parcel delivery to the north of Africa, Egypt, in just 2 – 4 days with our UPS service, and the same sending parcels to South Africa. We also allow parcels up to 500kg in weight, so not matter how big or silly it may seem, as long as it's packaged correctly, we'll get it on its way.

Customs & Duty When Sending to Africa
African countries have their own separate import control procedures and laws, so to avoid any issues or struggles, Worldwide Parcel Services strongly advises you to check all restrictions & prohibitions with local custom authorities before sending your parcel.
Like all countries and continents, every parcel that is sent will be subject to clearance and the chance of individual scrutiny on behalf of the customs. Please make sure your parcel is packaged correctly and applies to our restricted and prohibited items list.

Help and Advice when Shipping to Africa
Are there specific custom laws for each country?
Yes, please check with your chosen countries customs law first
Can I import from Africa?
Yes, you can import from any country in Africa direct to the UK.
Can I track my parcel to Africa?
Yes, you can track it the whole way, just have you invoice number and use our tracking section online.